Hello, Im new to this forum, and I thought I would share a few pics of our Brockways. We have 3 tri-axles, one tandem, and one 761 parts truck. We use these trucks almost every day hauling coal off-road. I am very happy to say these trucks were bought NEW, hauled coal for my paps company back in the 70's, and now hauling coal for us off-road. My truck is the 761, and the pics make it look worse than it is. These pics were taken acouple months ago on a rainy/foggy morning before work. The 361 was re-painted, and just got the walking beams re-bushed. The frame is bad, and rusted up. I dont want to ramble to much, but here are the pics. Coments and questions are welcome. I plan on re-storing these trucks when were not using them. Hope you enjoy the pics!
The Snub-noise now has the bumper back on, and has a strait pipe!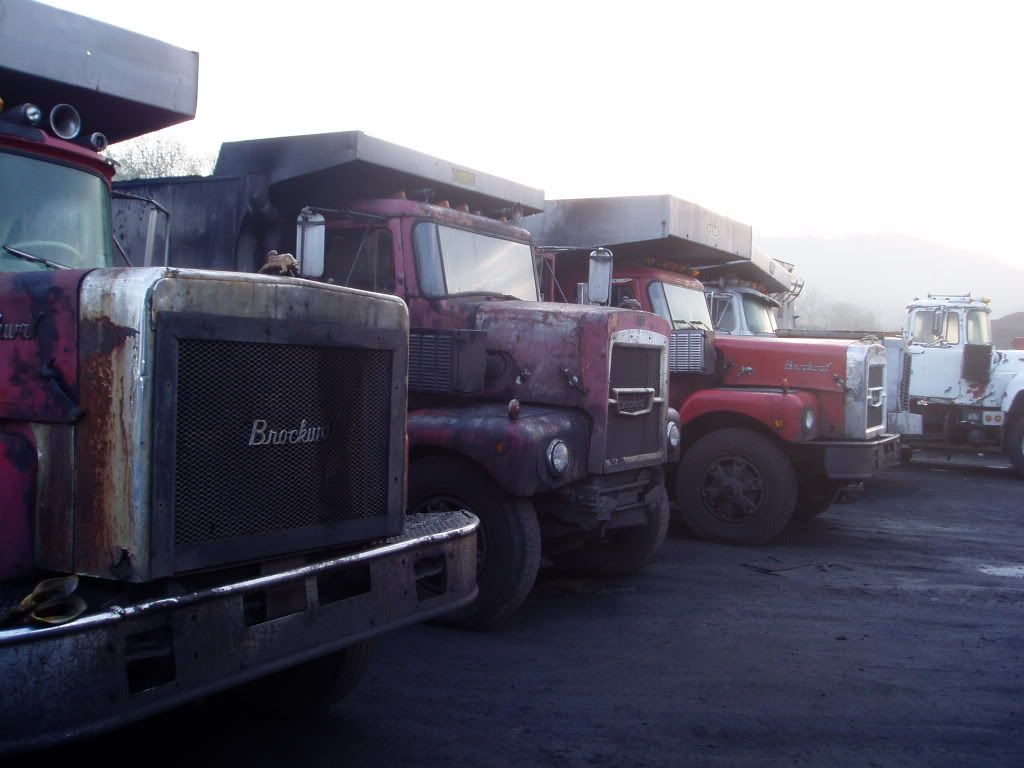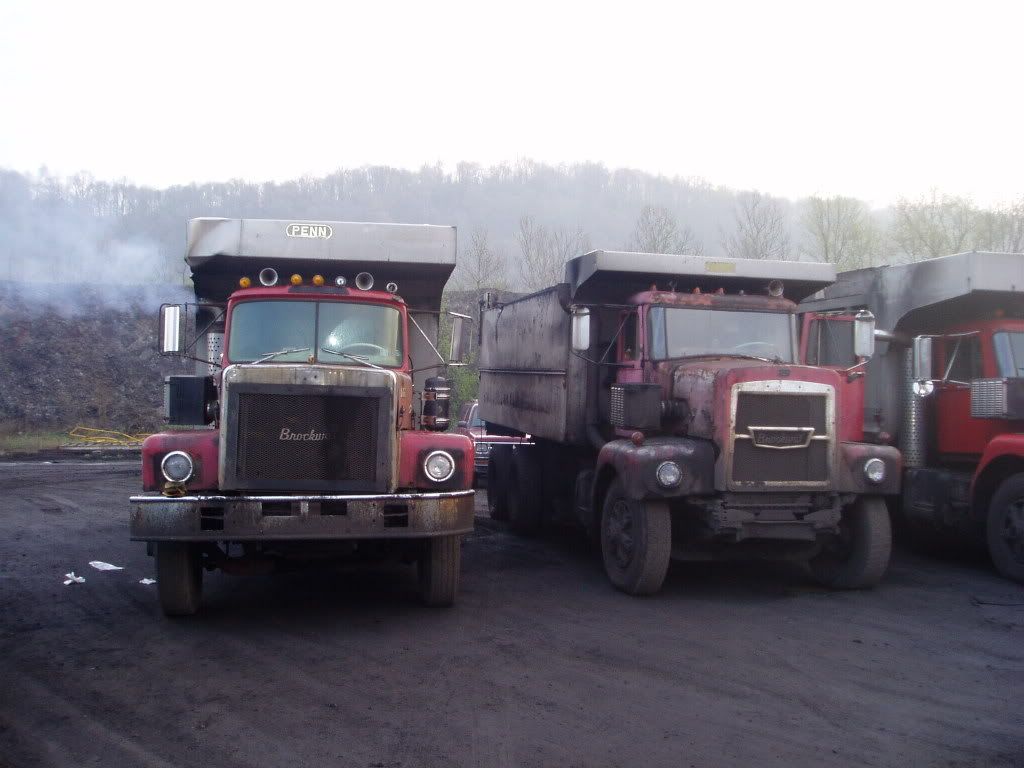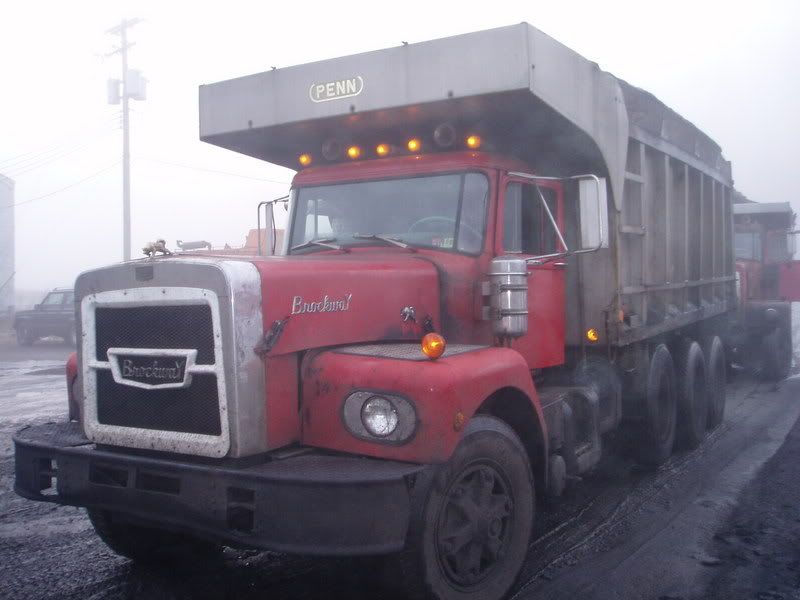 Ill get more next weekend of the tandem, and better pics of my 761.
Thanks, Nick