It was brought to my attention last week that a pretty amazing scrap yard can be found in Adams, NY. As you can see from the photos below they still have some old NYS DOT Brockways and at least one other that I cant identify. I called them a few days to see if they allow people to wander around their yard but the guy on the phone seemed pretty confused. He said he believes he still has three Brockways left, thought they were 457 (?) models. I'll probably just roll the dice and drive up there one weekend.
As of two weeks ago the trucks you see below still existed.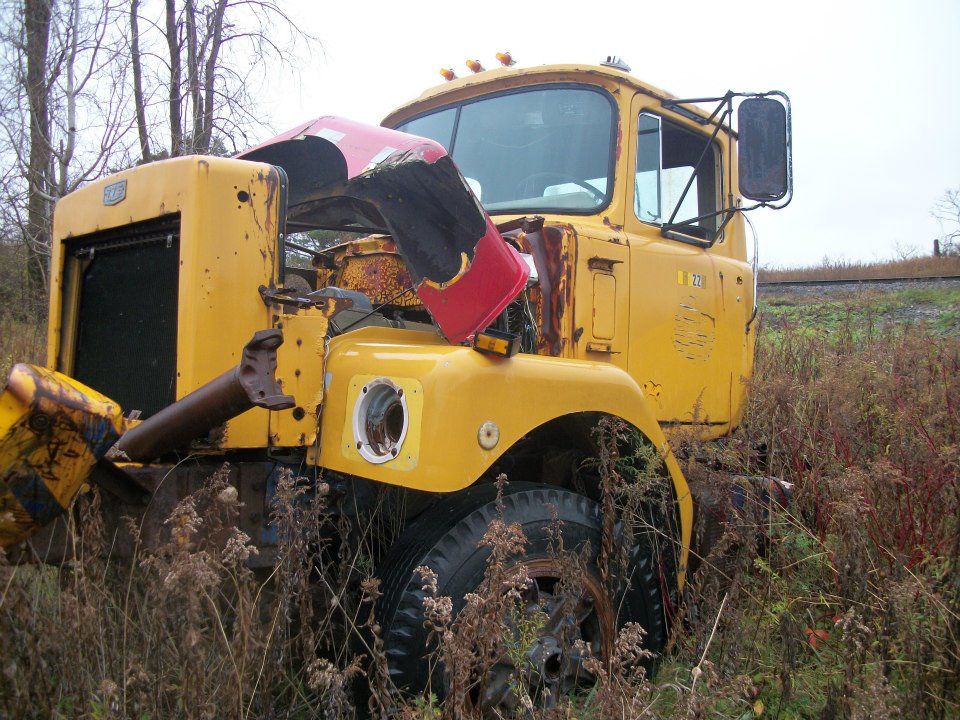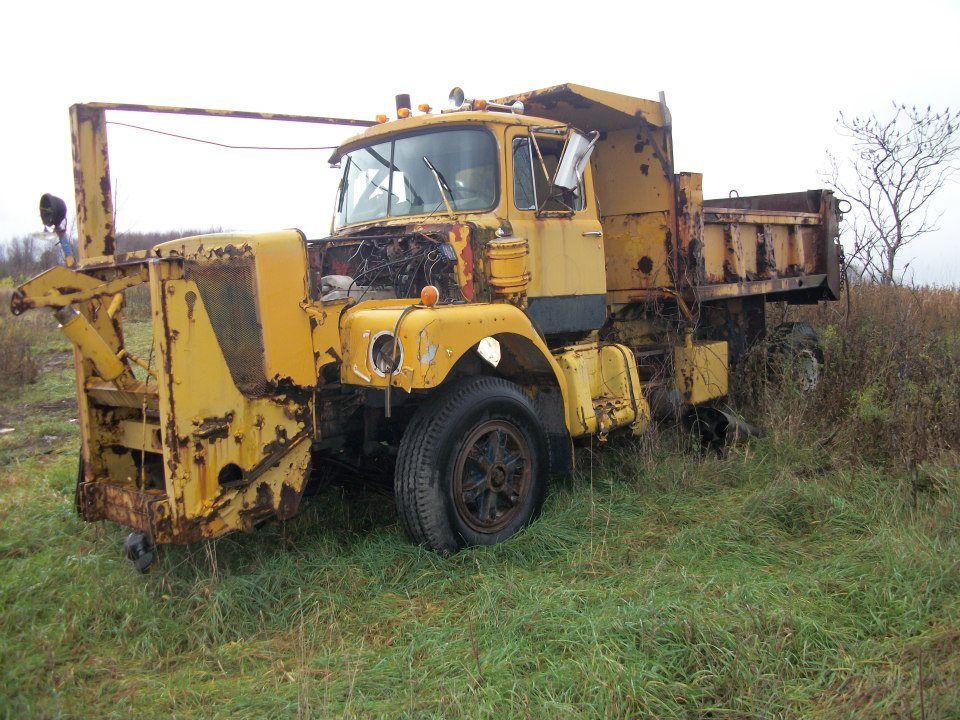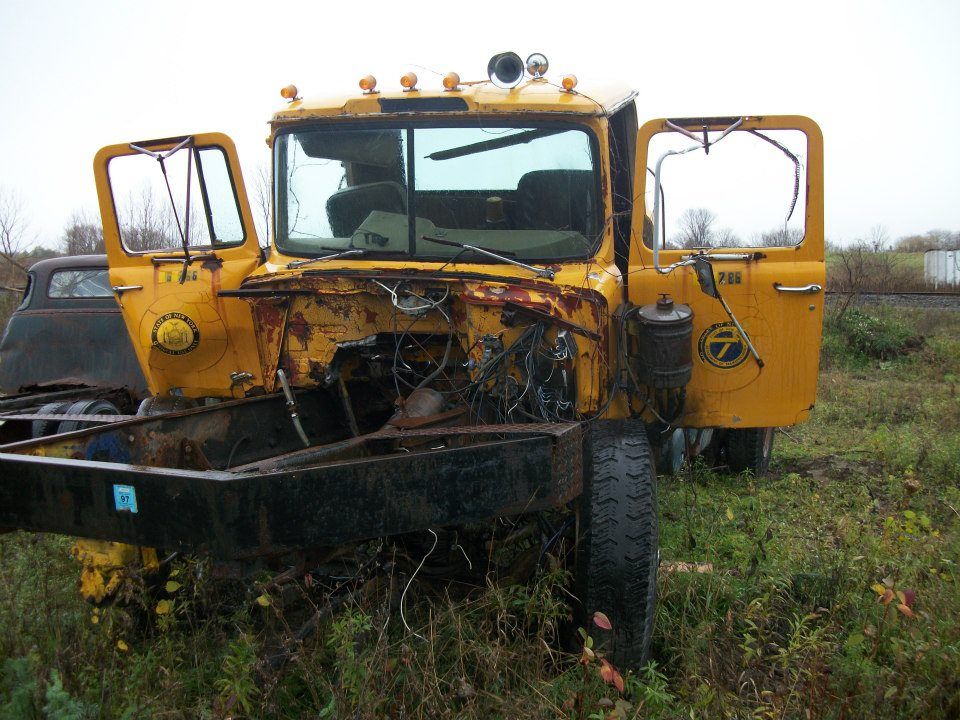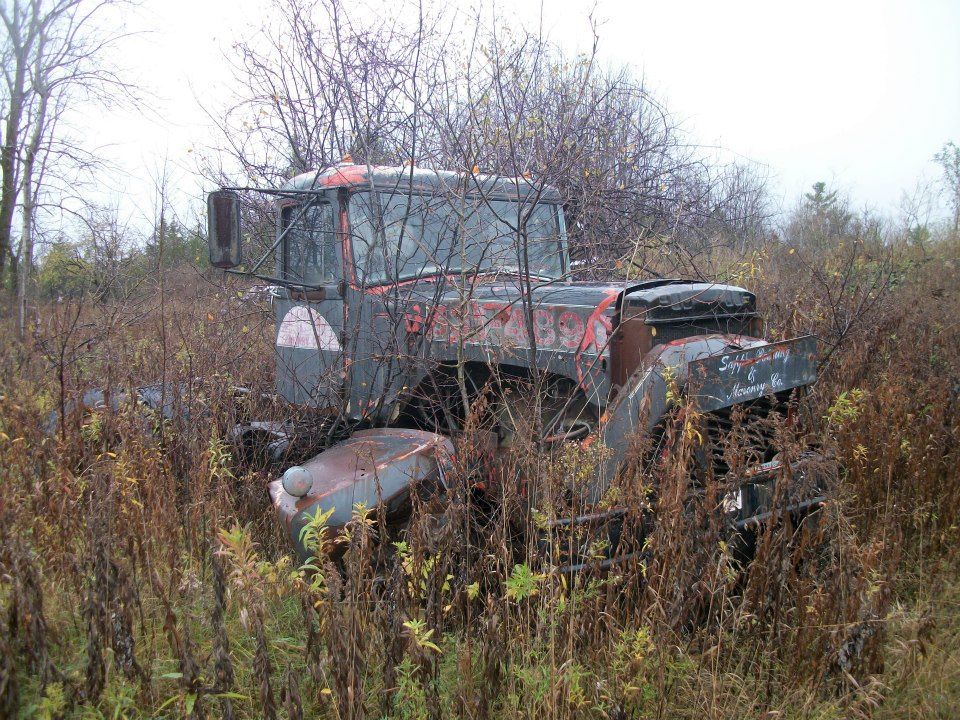 They still use this truck for their daily operations.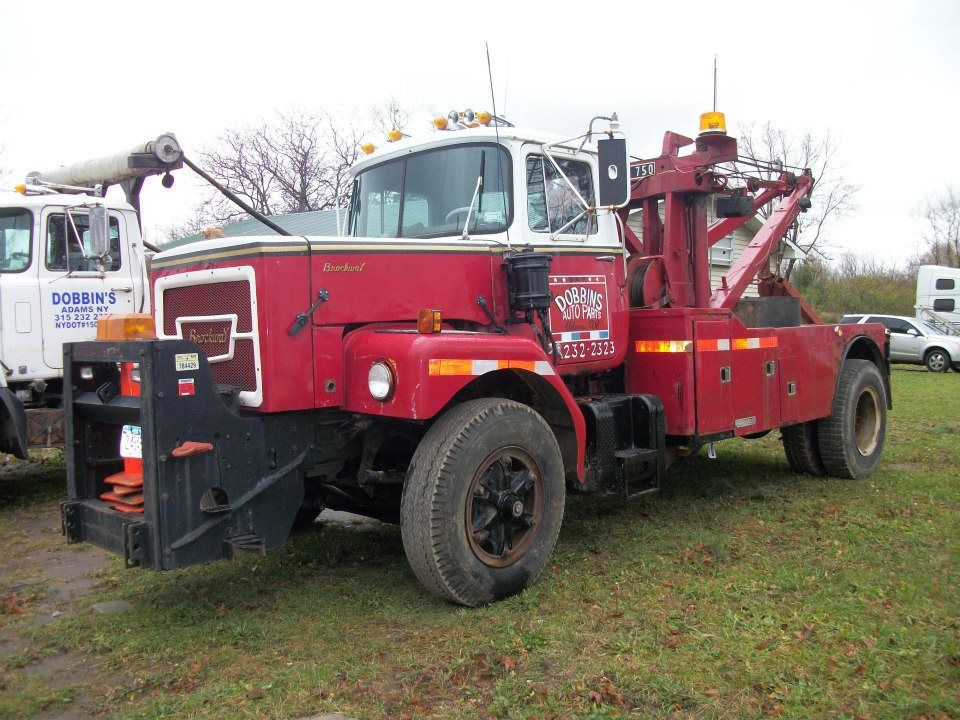 Plenty of Autocars, Whites, Macks, Walters and Internationals to around as well. Plus cars if you like that kind of thing. I've been told they are actively scrapping what they have.
Credit for these photos belong to Steve Sands. He graciously allowed me to post them here for all to enjoy. They originally appeared on the facebook group "In the Weeds"
http://www.facebook.com/groups/350594858338888/
If you are on Facebook I recommend joining.